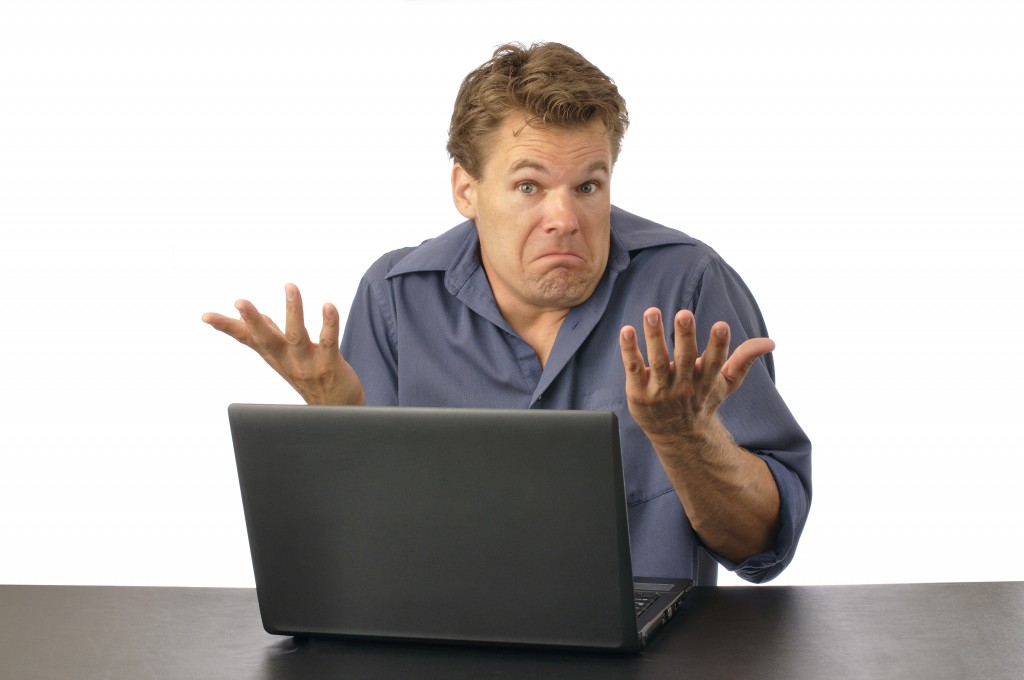 Here Is What To Expect When You Call Us…

When you call our professional plumbing services company today, there are a number of things you should expect. Since we are talking about your home or place of business, it stands to reason that you should expect nothing less than excellence.
To that end, understand that we expect the same from ourselves. We will settle for nothing less than 100% customer satisfaction, regardless of the size and particulars of your job. Call us today for any plumbing project you might have in mind, and discover our dedication to this commitment for yourself.
Appoint Scheduling Made Easy
We will always keep in mind that your schedule is a busy one. For that reason alone, we're going to make sure your experience is a pleasurable, convenient one. Our friendly, insightful customer service reps will be there to make scheduling your appointment as straightforward as possible. Whether you need to schedule something for a few days from now, or if you find yourself in need of same day assistance, our customer service representatives are going to be ready to assist you at whatever time is most convenient for you. In short order, you will have your appointment made, with one of our technicians on the way.
Dispatch Process
Our unmatched commitment to excellence begins with the moment your appointment begins. Once you make your appointment with our friendly customer care representative, they will then pass your info and appointment time to the dispatchers who then work side-by-side with our plumbers to make sure you are being covered on every level imaginable. It's not simply a matter of sending a plumber to you at our earliest convenience. It's about adhering to a strict schedule that brings together a variety of the best in our industry. Whether you need to deal with some emergency plumbing demands, or if you simply want to have something old and worn out replaced, we're going to be there on time. Our technicians will come armed with all of the information required to carry out the job. This will be because our dispatchers will have made everything clear to them.
Even so, you can expect your technician to still ask you to communicate the particulars of your job. We want you to establish an understanding with our technician right from the beginning. In situations in which you are dealing with emergency plumbing demands, it can be particularly useful to have this rapport in your corner.
Since our professional plumbers have GPS navigation devices on all their vehicles, you can expect them to show up on time. You're going to find that not only do we arrive on time, but we will be there with all of the equipment needed to complete your task or tasks. This means that whether you are having plumbing issues, sewer issues, draining cleaning demands, or even water heating problems, we're going to be there with everything necessary to get the job done.
What Happens At The Door?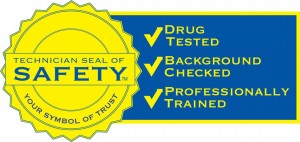 When your doorbell rings, you can expect to see one of our trained technicians wearing a clean and professional white uniform complete with boot covers, a clean shave and a smile on their face.
Keep in mind that our plumbers have received extensive training, background tests, certification, and drug testing. You will know exactly when your plumber will be arriving at your address.
What About The Price?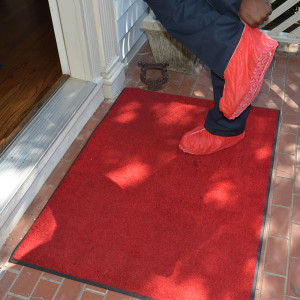 Our technician will work quickly to diagnose your plumbing problems effectively. Once a diagnosis is made, you will be informed of the issues and no repairs will be started until you not only get the diagnosis but also get access to a reliable price quote. The best part is that our company charges by the job, not by the hour.
This type of pricing breakdown will save you money in the long run and help you avoid in billing surprises. Our price quotes are accurate and do not change. After you give your approval for the repairs, our technician will then go ahead and take the necessary steps. This means that the repair will take place immediately or a new system will be ordered in the meantime.
This pricing method is in your best interest, because it saves you from any billing surprises. It also prevents you from paying for a slow working plumbers time and material. The quote you receive will be accurate and will not change. Once you approve the proposed work, our plumbing technician will get started fixing your plumbing difficulties.
Expect your plumber to keep you well-informed, so you will know absolutely everything going forward.
Same Day Repairs
In most cases, it is possible for our professionals to handle repair jobs and installation projects in hours if not over the course of a single day. Of course, this isn't always possible, but you can be sure that we will take every step possible to determine if it can be done. At the end of the day, we remain committed to exploring the most efficient solution possible for your plumbing project. If we can complete everything in a single session, you better believe that we are going to do exactly that.
After Repairs Are Complete
When the repair or installation job is completed, you will be presented with an invoice with the price that was quoted and the details of the repairs that were provided. He will also give you a review card preaddressed with a stamp, which allows you to give us honest opinion about your experience. Our main goal is to make sure that all our customers are 100% satisfied with all the service that was provided to them from start to finish. If you are not 100% completely satisfied make sure to let us know so we can make it right for you.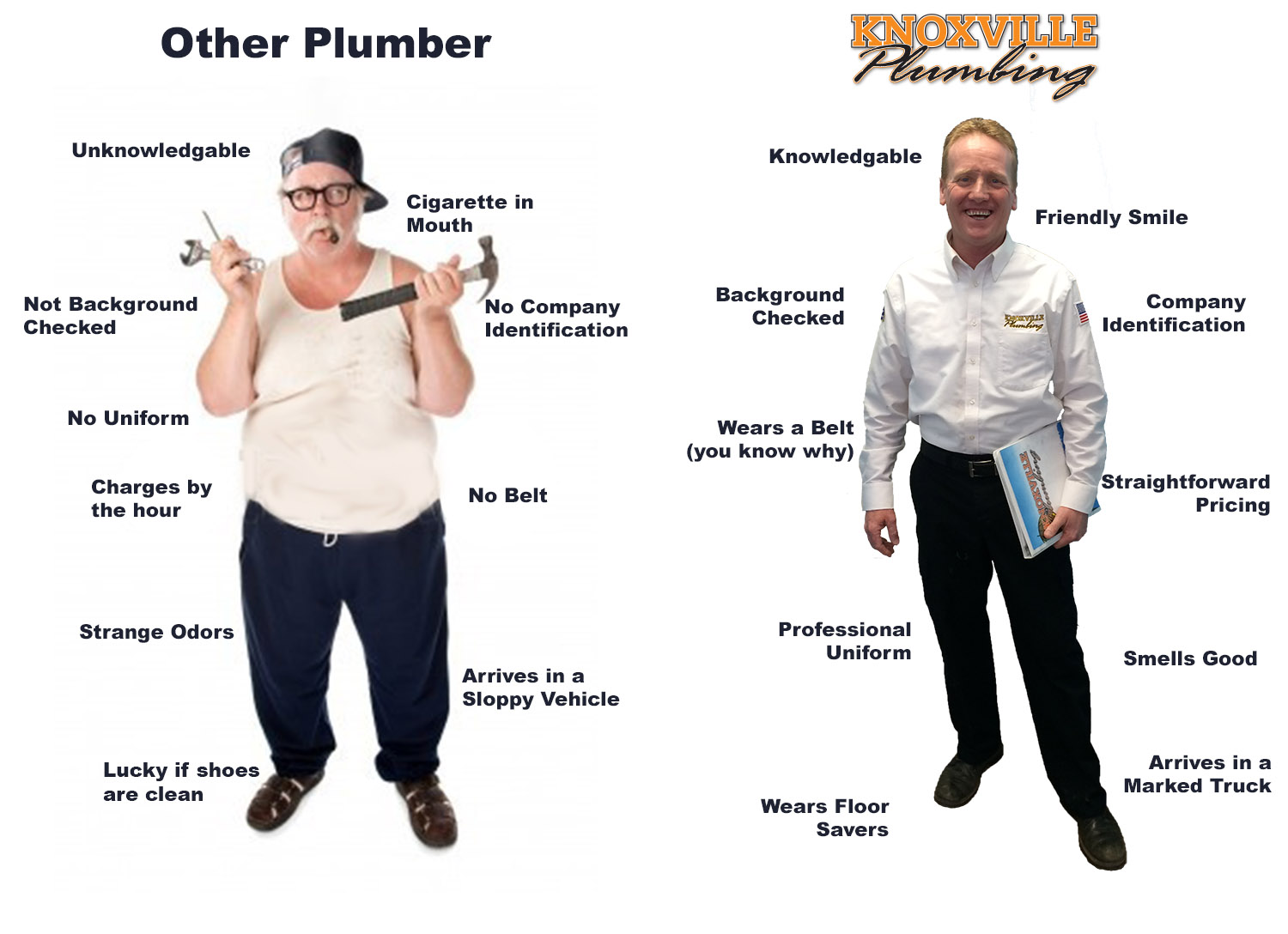 Our Mission
It is our goal to provide the most innovative and highest quality plumbing services, providing peace of mind for you as our client and us as professionals, while we exceed your expectations of customer service.