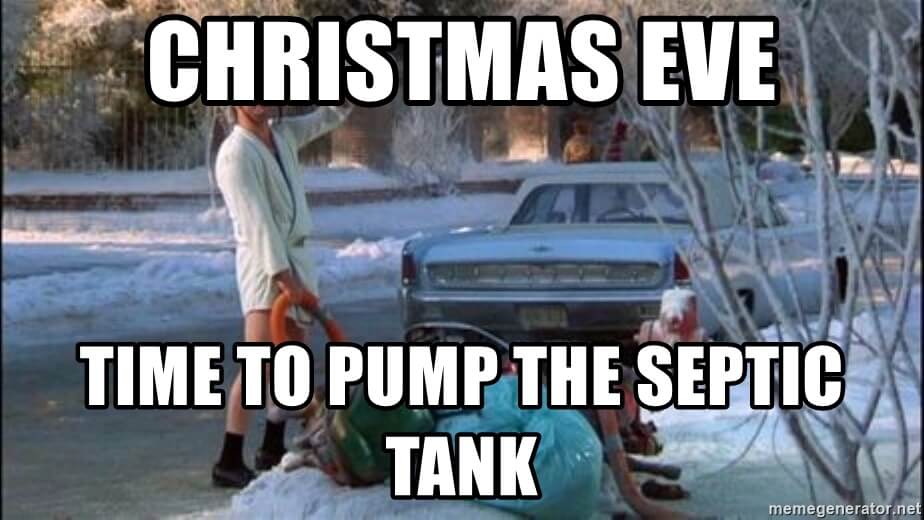 The holidays often come with unexpected numbers of guests. It is also the time you experience more use for your septic tank. Too much use of it, especially one that has not been serviced for a while may lead to unpleasant malfunctions and backups. In normal circumstances, a septic tank will experience problems, especially if it has not been pumped for a while. So in the event of even more use, it may succumb to pressure.
The truth is that nobody wants to run around trying to bring sanity to a septic tank gone haywire, right in the middle of the holiday mood. Instead, they want their life and that of their friends and family to run as smoothly as possible.
Here are some great ideas to keep you prepared and avoid holiday memories centered around a failed septic tank.
Schedule for Septic Pumping Ahead Of Time
The holiday season is a busy one, and more, for septic pumpers. Most people want their septic system taken care of, so the workers are more in demand and overstretched.
It, therefore, saves you time, money and heartache, to be proactive and scheduled for septic service of your tank ahead of the festivities, and obviously before the triumphant arrival of your guests. It is even more urgent in the event that you are hosting more guests than usual.
Food Preparation Ahead Of Time
A great way to prevent overuse of the septic system is to prepare and freeze food ahead of time. It is a clever way to avoid overuse of water as well as overuse of kitchen drains.
Distribute Showers Throughout the Day
It could sound rude and out of the norm to schedule shower times for your family and friends. The best way out this is to distribute showering sessions to run throughout the day. Whenever possible avoid showers running in two different bathrooms at the same time, as this can overload the septic system while slowing down the drainage process.
Remind the Guests of the Dos and Don'ts of the Septic System
A few reminders are useful in avoiding any mishaps when it comes to overall function of your septic tank. Do not assume that everyone knows their way around the use of the septic system. So it becomes useful for you to gently remind of the necessary dos and don'ts.
Inform your guests to avoid the flushing the following items:
Paper towels and diapers
Cleansing wipes and feminine hygiene products
Anything else, other than toilet paper.
When it comes to the sink drains, guest should be reminded to avoid putting down the following:
Oils, fats and any kind of grease.
Coffee grounds and solid food waste.
Bleach and any other type of chemicals.
Conclusion
Everyone wants their holiday season running smooth and uninterrupted. Scheduling for septic pumping right before the holidays is the way to go, and more so before the arrival of your guests. It all saves you so much of worry and running around. At the same time, a gentle reminder of proper usage is one of the best ways to maintain your septic tank in the best conditions.